SAMANTHA CONLON

@samanthaconlon_
www.samanthaconlon.com
Born in 1990 in Ireland. Lives and works in Helsinki, Finland. Lens based artist working with ideas of gender and class struggles. Founder and curator of
Bunny Collective
+ Editor of BUNNY magazine.
SICK ROLE: DEAD GIRL III, A PRESSAGE, DEAD GIRL II, ALTAR, 2018

photographic series / valokuvasarja

sick is weak
sick is radical
sick is dark
sick is violent
sick is healing
sick is sensual
sick is the end
sick is medication
sick is needing help
sick is terror
sick is the void
sick is the rot
sick is the role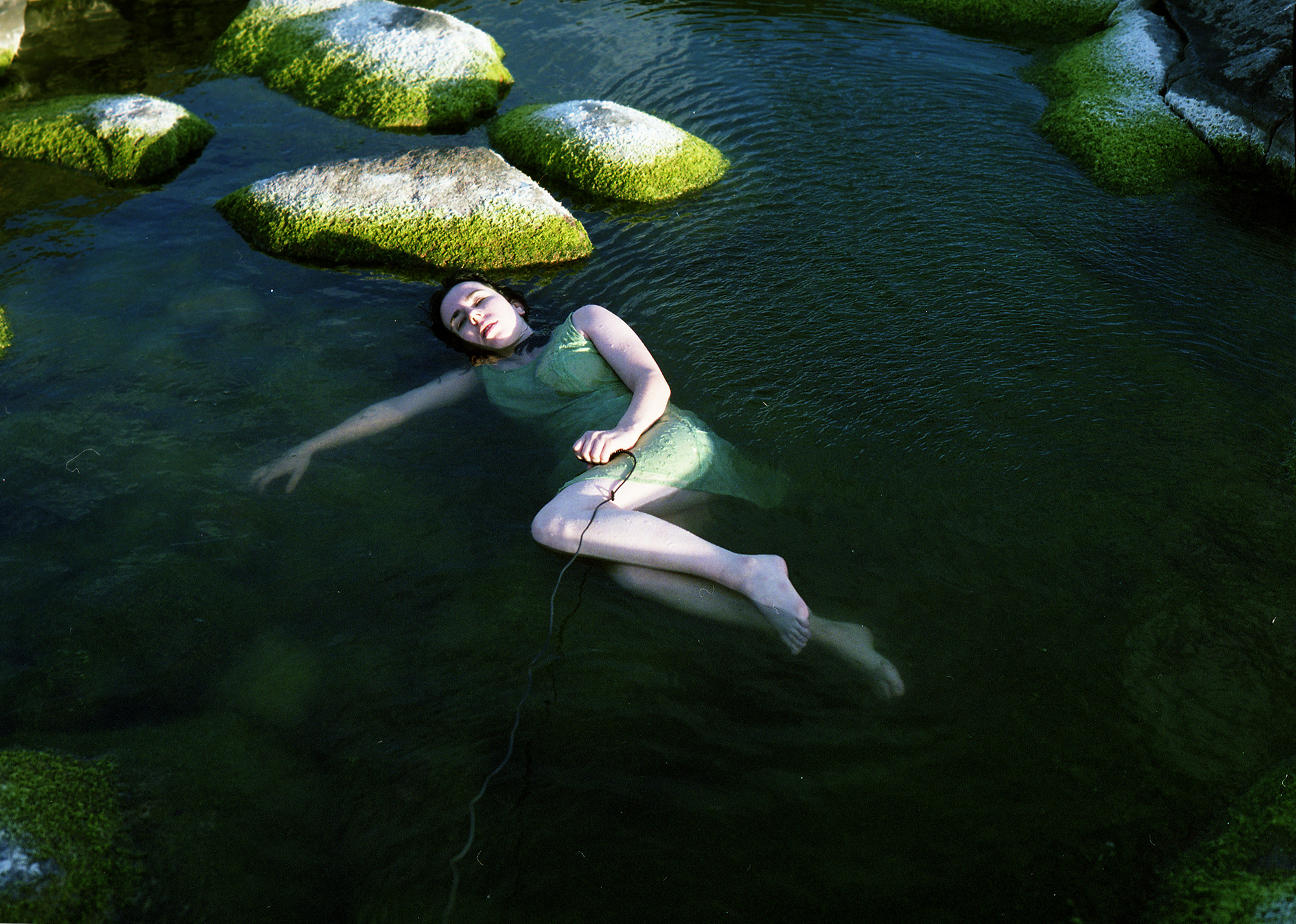 DESCRIPTIONS:

1. Dead Girl III. A full shot of a pale human dressed in a light green dress laying on it's side in a sea or a lake with a rocky bottom. Bright sun light touches the face, the left arm and the left leg of the human as well as the rocks covered with bright green moss near the human's head that are partly above the waterline. The water seems smudgy, slightly wavy and remains mostly in the shadows.

2. A Pressage. A full shot of a human hand caressing a glass full of water. The glass is on a table, right in the midlle. The water in the glass alters the shape of the hand. The human is wearing a striped shirt. The room is very light, almost all white.

3. Dead Girl II. A full shot of a human laying on a bed, eyes closed, covered with a gray blanket. The bedsheets are white. There is a chair beside the bed on top of which there is a lit candle in an empty wine bottle. A bright light touches the covered legs of the human, otherwise the room is quite dark.

4. Altar. A full shot of a human sitting on the floor. The human is wearing black shorts and a gray t-shirt. The room is dark, a bright sun light comes from the window and touches the face, upper body, left arm and a left leg of a human. The human's eyes are closed and the mouth is slightly open. Some gray and slimy material is coming out of the human's mouth.
KUVAUKSET:

1. Dead Girl III. Koko kuva kalpeasta ihmisestä, jolla on päällään vaalean vihreä mekko, ja joka makaa kyljellään vedessä. Kirkas auringonvalo osuu ihmisen kasvoihin, vasempaan käsivarteen ja jalkaan sekä ihmisen pään lähellä oleviin, kirkkaan vihreällä sammaleella peittyneisiin kiviin, jotka ovat osittain vesirajan yläpuolella. Vesi on sakeaa, suurilta osin varjossa ja lainehtii hieman.

2. A Pressage. Koko kuva ihmiskädestä koskettamassa juomalasia, joka on täynnä vettä. Vesilasi on asetettu pöydän keskelle. Vesilasi muuttaa ihmisen käden muotoa. Ihmisellä on yllään raidallinen paita. Huone on valoista, melkein kauttaaltaan valkoinen.

3. Dead Girl II. Koko kuva ihmisestä makaamassa sängyssä silmät suljettuina harmaan peiton alla. Petivaatteet ovat valkoiset. Sängyn vieressä on tuoli, jonka päällä on palava kynttilä, joka on asetettu tyhjään viinipulloon. Kirkas valo osuu ihmisen peitettyihin jalkoihin, mutta muuten huone on hämärä.

4. Altar. Koko kuva ihmisestä istumassa lattialla. Ihmisellä on yllään mustat shortsit ja harmaa t-paita. Huone on pimeä, kirkas auringon valo tulee ikkunasta sisään, ja osuu ihmisen kasvoihin, ylävartaloon, vasempaan käteen ja jalkaan. Ihmisen silmät ovat suljettuina ja suu hieman avoinna Suusta vuotaa harmaata notkeaa materiaalia.